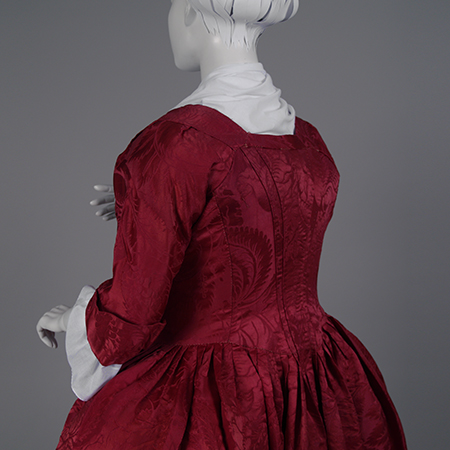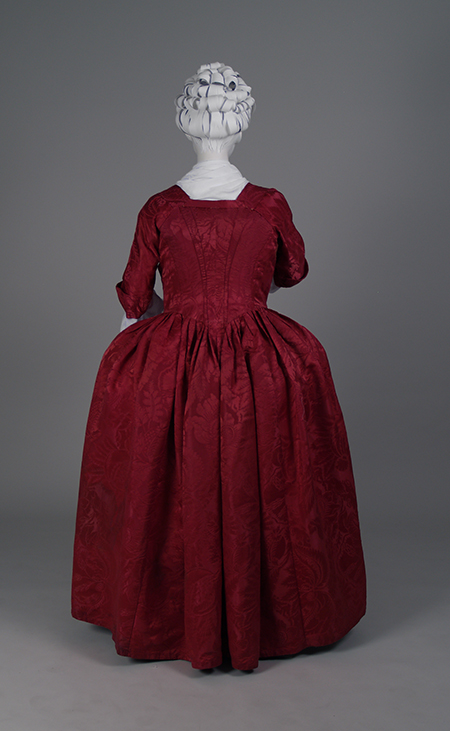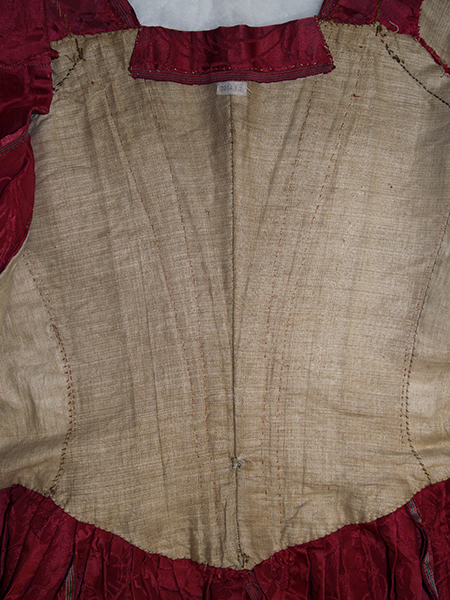 Red Robe à l'Anglaise
ca. 1760
Silk damask (may be earlier than 1760), linen lining
Clothing and Textiles Collection, 2014.1.2 (acquisition)
Mount and hair by Sarah Woodyard, Graduate Student
Accessorized with:
White Reproduction Kerchief and Elbow Ruffles
Hand sewn by Sarah Woodyard, Graduate Student
All photographs by Anne Bissonnette©
Cite this page (bibliography):
Bissonnette, Anne, Larisa Cheladyn, Stephanie Huolt, RobynStobbs and Sarah Woodyard. "10-SN 2014.1.2." Stitched Narratives, Clothing and Textiles Collection Web site, Department of Human Ecology, University of Alberta, July 15, 2015. [INSERT URL].
Contact Information
QUESTIONS & DONATIONS 
Dr. Anne Bissonnette, Curator
325 Human Ecology
Phone: (780) 492-3604
Email
Academic Profile
RESEARCH APPOINTMENTS
Vlada Blinova, Collections Manager
103 Human Ecology
Phone: (780) 492-2528
Email
Academic Profile