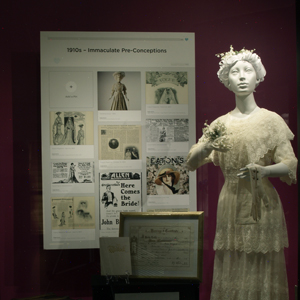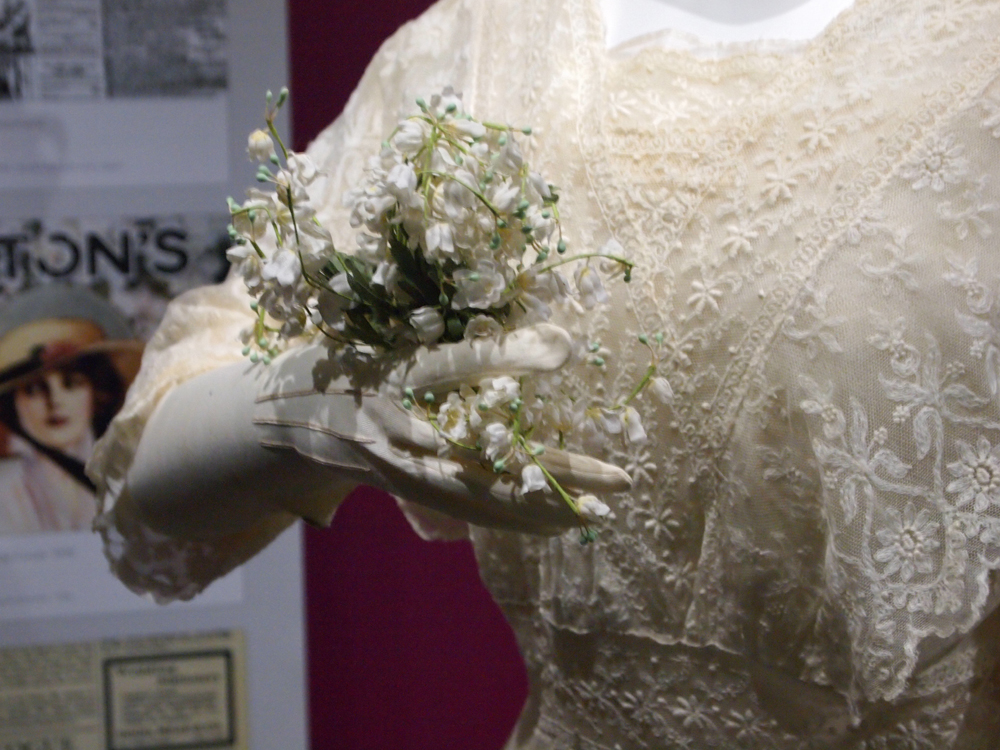 April 9 to October 3, 2016
Co-curated by the instructor, Dr. Julia Petrov, and the students in the course "Material Culture in Home and Community" (HECOL 462).
---
The past 100 years has seen significant changes in how weddings are created, celebrated, and manipulated by a rising consumer culture. Wedding expressions have shifted from an intimate declaration of love which was consistent with familial, religious, or community traditions, to a "Pinterest-perfect" expression of identity, status, and taste fostered through the wedding industry. The bride now negotiates this rite of passage through individualism and romantic commercialism, her roles as event organizer and the betrothed.
In this exhibition seven historical vignettes are arranged chronologically beginning with the 1910's, when an emphasis on simplicity and family was apparent in the way marriages were celebrated. 1920s to the 30s unveiled new traditions, as mass consumer ideals replaced community and cultural practices. The new 'cult of marriage' became prevalent in the 1950s which evidenced the normalization of the white wedding. During the 1970s, wedding ideals were transformed for some by countercultural expressions. The 1980s was a decade of luxury obsession and frequent deviation from simplicity and financial prudence. Lastly, the 2000s reveal a significant increase in consumption with the introduction of e-commerce, social media, and reality television's fascination with the romantic ritual.
With the focus on the bride, the groom has almost been forgotten.