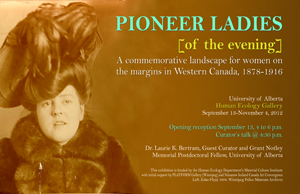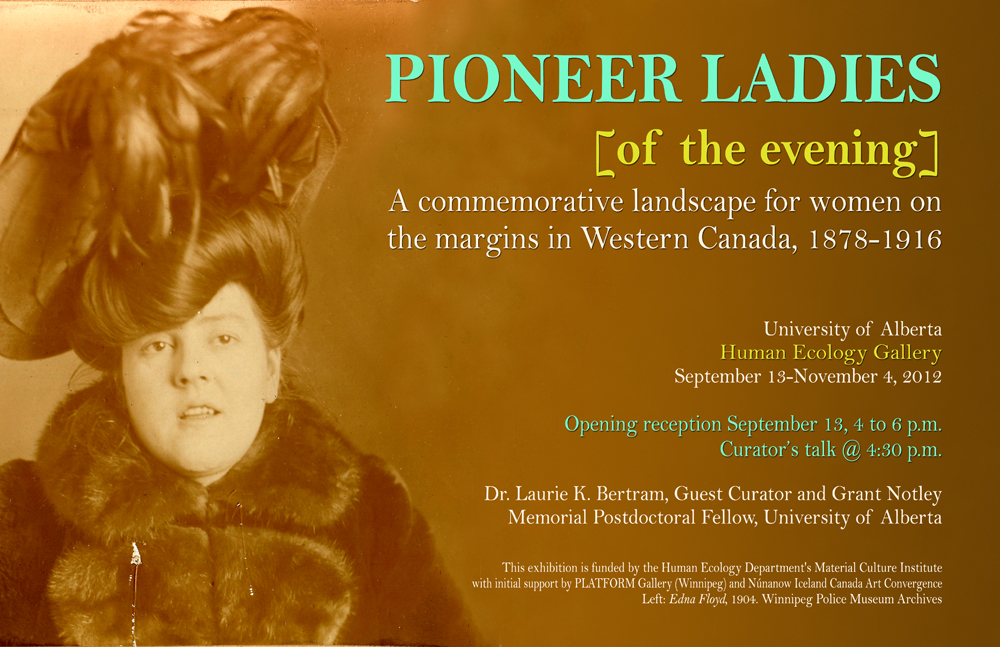 13 September to 4 November 2012
Dr. Laurie K. Bertram, Guest Curator and Grant Notley Memorial Postdoctoral Fellow.
---
This exhibition uses a blend of mug shots and textile artifacts to explore the contributions of women on the margins to Western Canadian history from 1878 to 1916. As part of a larger response to the deaths and disappearances of thousands of impoverished and criminalized women in Western Canada over the past 100 years, Dr. Bertram argues we inherit a vibrant and challenging heritage when women on the margins occupy the centre of our historical attention.
Edmonton's version of this conceptual exhibition features historic garments and quilts from the University of Alberta's comprehensive collection to commemorate the lives of several women arrested for a variety of offenses in Western Canada, including "making obscene images," "assisting fugitives," and "the keeping of a bawdy house" (see Edna Floyd, 1904, Winnipeg Police Museum Archives). Also included in the exhibition is one of Edmonton's earliest and most infamous madams, "Big Nelly" Webb, who was acquitted in the shooting of a Mountie in self-defense in 1888. Other mug shots reveal similarly fascinating historical chapters that challenge our perceptions of women and Canadian "pioneer" iconography.
This exhibition is made possible by the Department of Human Ecology's Material Culture Institute with initial support from PLATFORM Gallery (Winnipeg) and Núnanow Iceland Canada Art Convergence.