Anne Lambert Clothing and Textiles Collection
This unique collection houses more than 23,000 clothing and textile-related artifacts with local, national, and international significance. Founded in 1972, the Collection includes everyday wear and designer clothes for men, women and children from different continents and spanning over 350 years of history. In addition to examples of textiles from different continents, artifacts that depict clothing and relate to the production and embellishment of cloth are also part of our holdings. These include looms, spindles, needlework tools, patterns, historical fashion magazines and photographs.
An integral part of teaching, learning, and research in the Department of Human Ecology, the Collection also facilitates community outreach for the University of Alberta. It is a unique reference tool for gaining insights into areas such as apparel and surface design and technology, historical and material culture inquiry, textile science and technology, and museum practice, including conservation and exhibition curatorship. In-house exhibitions are continually presented, some by professional staff members and others developed within undergraduate and graduate courses.
We are among the five largest clothing and textiles collections in Canada. In addition to the Mactaggart Collection of the University of Alberta, we are the only collection of its size and significance held in a university setting in the country. Our artifacts are acquired for use in the classroom and for research. They are accessible to students and to researchers on-site and through our Web site.
In addition to the courses on clothing history she teaches at the University of Alberta, the Curator of the Collection, Dr. Anne Bissonnette, conducts a non-for-credit "Fashion History Crash Course" in Paris during the summer. For more on this subject, click on the course link.

DRESS & ESCAPISM
THE DRESS RESEARCH EXHIBITION SERIES
Part 1: Dress Artifacts & Curatorial Practices
A Virtual (and Evolving) Exhibition
June 30, 2020 – June 30, 2021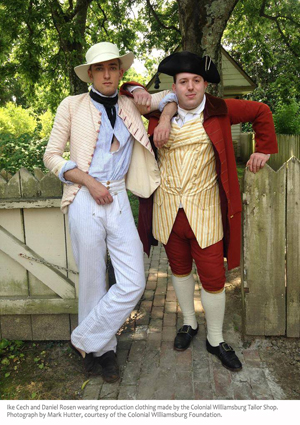 QUESTIONS & DONATIONS 
Dr. Anne Bissonnette, Curator
325 Human Ecology
Email
Academic Profile
RESEARCH APPOINTMENTS
Vlada Blinova, Collections Manager
103 Human Ecology
Phone: (780) 492-2528
Email
Academic Profile
Location and Access of Exhibitions
Hours 
Monday to Friday: 9:00 a.m. - 6:00 p.m.
Weekends and holidays: CLOSED
Call 780-492-4413 for holiday closures.
Address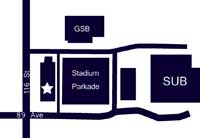 1-15 Human Ecology Building - South Entrance (only entrance with access to Gallery)
(corner of 116th Street and 89 Avenue)
University of Alberta
Edmonton, AB T6G 2N1
The Anne Lambert Clothing and Textiles Collection can be accessed by students, faculty, researchers, and members of the public through exhibitions and tours. Visitors are welcome to come for self-guided exhibition viewings of the Human Ecology Gallery from Monday to Friday: 9 a.m. - 6:00 p.m. The gallery is located in the lobby of the Human Ecology building and is free to all.  Visitors must enter on the south end of the Human Ecology Building to access the Human Ecology Gallery and/or the Collection Storage entry. There is wheelchair access to get to the gallery.
Individual students, faculty members, and researchers who want to arrange for a research appointment to examine specific artifacts must contact the Collections Manager two weeks ahead of time.
"Behind the scene" tours of the Collection's Storage to student groups are offered by appointment only and are subject to availability. Two months notice is required to arrange for Collection's Storage tours for class visits for UofA students and senior high school students.
Please be advised that during the fall and winter terms we have a limited capacity to accommodate public tour requests and normally offer only one tour a month when possible. Public tours are provided on a first come first served basis and are subject of staff availability. Visiting groups from the public require a minimum of two (2) and maximum of eight (8) individuals per group. Please contact the Collections Manager to inquire about the availability of Collection's Storage tours.
Related Links
Search the collection database