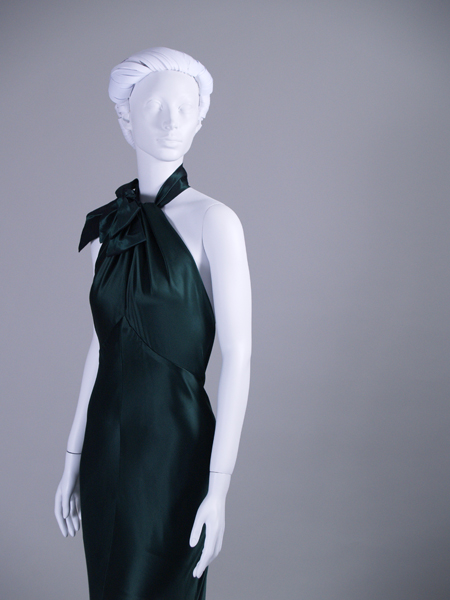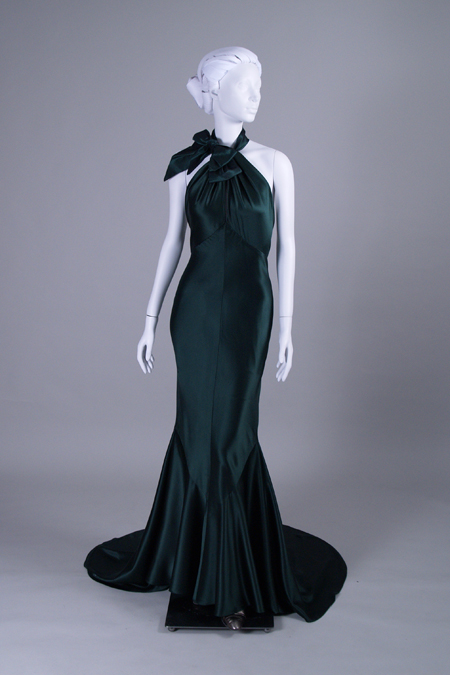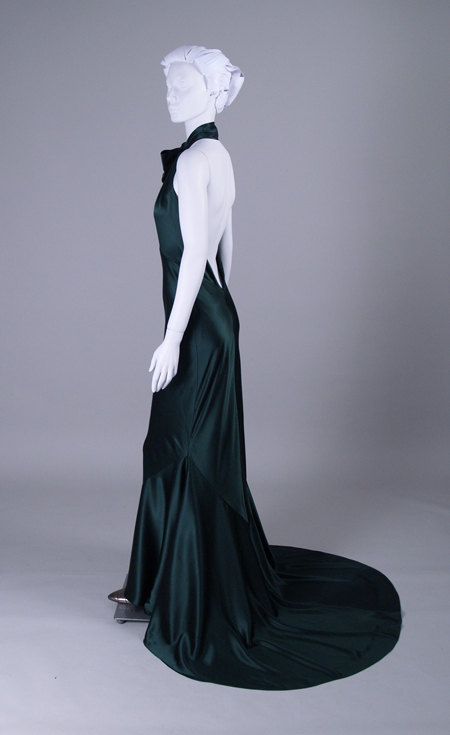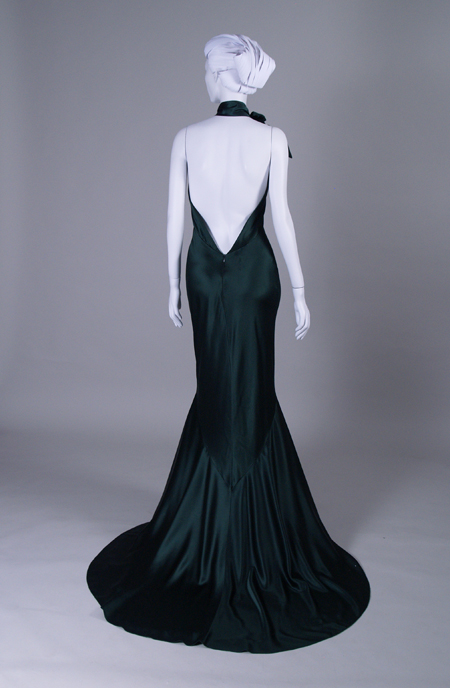 Hunter Green Bias-cut Evening Dress
Michael Kaye Couture, New York, made especially for the University of Alberta Centenary Collection in 2008.
4-ply silk satin gown and taffeta bow.
On loan courtesy of Michael Kaye.
Worn with:
Bronze Leather T-strap High Heeled Shoes
Werner Kerr, Italy, ca. 2004.
Anonymous loan.
Paper hair by Loretta Yau.
All photographs by Anne Bissonnette©