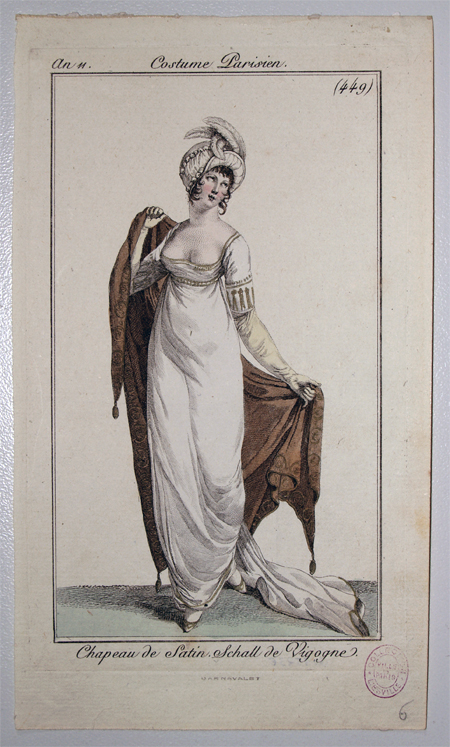 Journal des Dames et des Modes, Year 11, plate 449. 
Paris, 23 September 1802 – 23 September 1803.
Photograph by Anne Bissonnette© from an artifact in the collection of Musée de la Mode et du Costume, Palais Galliera.
---
Sponsorship for this exhibition has been provided by
Holt Renfrew and Redefining Eve.
Cite this page (bibliography):
Bissonnette, Anne, Sarah Nash and Loretta Yau. "The Re-Birth of Venus: Fashion & the Venus Kallipygos." Exhibitions, Clothing and Textiles Collection, Department of Human Ecology, University of Alberta Museums, May 3, 2013. [INSERT URL].