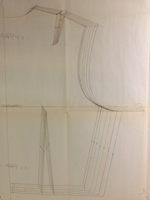 Bodice Pattern Grading
Created by Anne Bissonnette as part of a class assignment, 1988.
Pencil on paper.
On loan courtesy of Anne Bissonnette.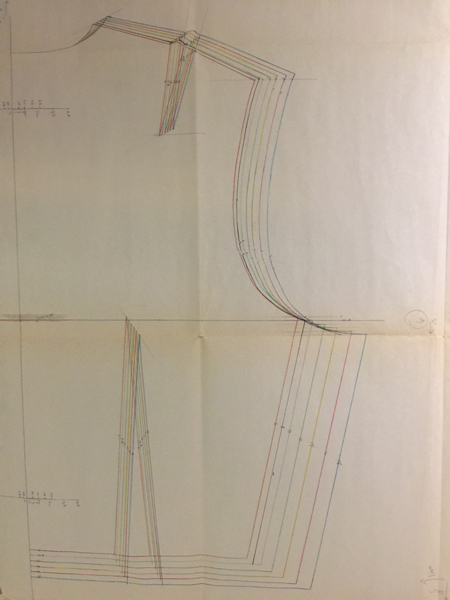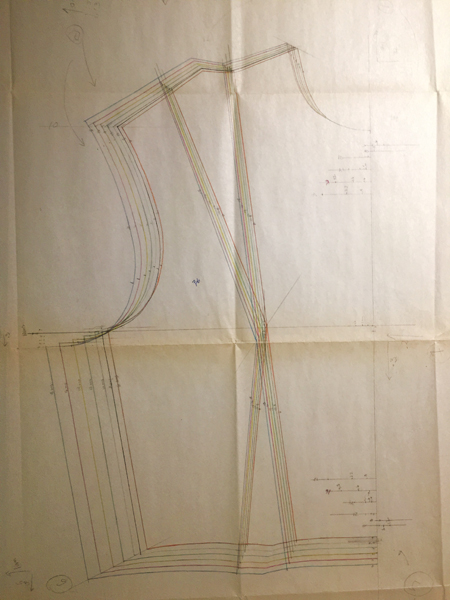 Photographs by Anne Bissonnette©.
THIS PATTERN SHOWS THE PROGRESSION BETWEEN A SIZE 6 AND A SIZE 18. PATTERNS ARE TYPICALLY DRAFTED FROM A SINGLE FIT MODEL, WHICH, IN 1988, WAS A SIZE 10. THE REMAINING SIZES ARE GRADED UP AND DOWN USING A MATHEMATICAL FORMULA. NANCY SCHOFIELD'S 2007 RESEARCH SUGGESTS WAYS OF IMPROVING PATTERN GRADING WITH PROPORTIONAL INCREASES. HER WORK ACKNOWLEDGES THE LOCATIONS ON THE BODY LESS LIKELY TO INCREASE IN SIZE WITH WEIGHT. THE SHOULDERS AND RIBCAGES, FOR EXAMPLE, SHOULD BE INCREASED LESS BETWEEN SIZES THAN THE WAIST.1

__________1. N. Schofield "Pattern Grading," In Sizing in Clothing: Developing Effective Sizing Systems for Ready-to-wear Clothing, ed. Susan Ashdown (Cambridge: Woodhead Publishing Limited, 2007), 186.