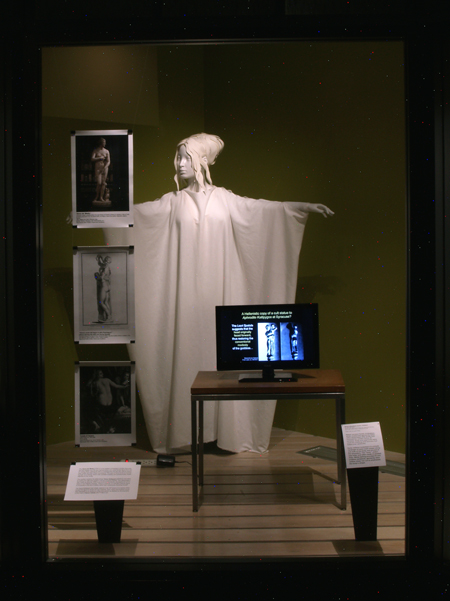 Reproduction Ionic Chiton
ca. 550-480 BCE
White linen sewn into a tube and attached over the arms with metal pins to resemble fibulae.
Photograph by Anne Bissonnette©
Within ancient Greek civilization, white unadorned garments were often associated with purity and required for certain forms of worship. Dyes and pigments were used for clothing and statuary but faded over centuries.
Early chitons consisted of a simple rectangle of wool cloth folded along one side of the body and pinned at the shoulders. The "Ionic" chiton was fuller and often made of pleated linen. While belting provided fit and endless variations, garments were neither sheer nor cut to emphasize the body's shape.