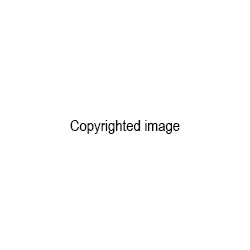 Half-scale Reproduction Toile of 1918-1919 Vionnet Dress
Therese Martinez-Yu, draping exercise based on Betty Kirke's Pattern 1 in Madeleine Vionnet (Tokyo, Japan: Kyuryudo Art Publishing Co., Ltd., 1991; reprint, San Francisco: Chronicle Books, 1998), 47.
Loan from Therese Martinez-Yu.
In creating this garment, Madeleine Vionnet drew direct inspiration from Classical Greek dress with the use of cowl neckline and draped extension of cloth forming multiple "jabots." The dress is cut from four pattern pieces cut on grain but hung on the bias. As it spirals around the body, the fluttering pieces help to recall the designer's love of Greek aesthetics.