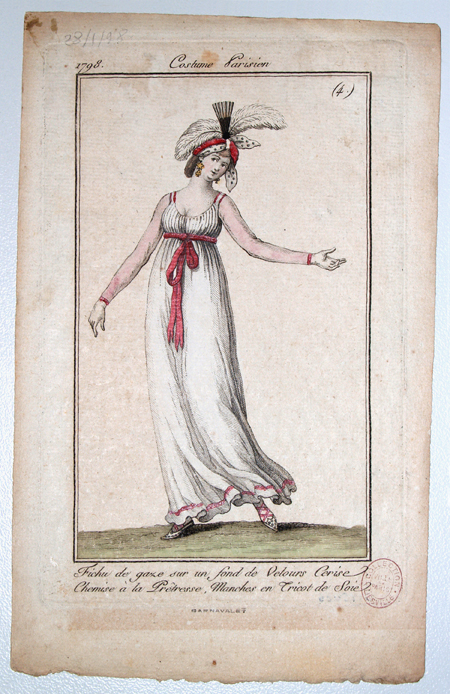 Journal des Dames et des Modes, 1798, plate 4. 
Paris, ca. 30 Nivôse (19 January) 1798.
Photograph by Anne Bissonnette from an artifact in the collection of Musée de la Mode et du Costume, Palais Galliera.
---
Sponsorship for this exhibition has been provided by
Holt Renfrew and Redefining Eve.
Cite this page (bibliography):
Bissonnette, Anne, Sarah Nash and Loretta Yau. "The Re-Birth of Venus: Fashion & the Venus Kallipygos." Exhibitions, Clothing and Textiles Collection, Department of Human Ecology, University of Alberta Museums, May 3, 2013. [INSERT URL].